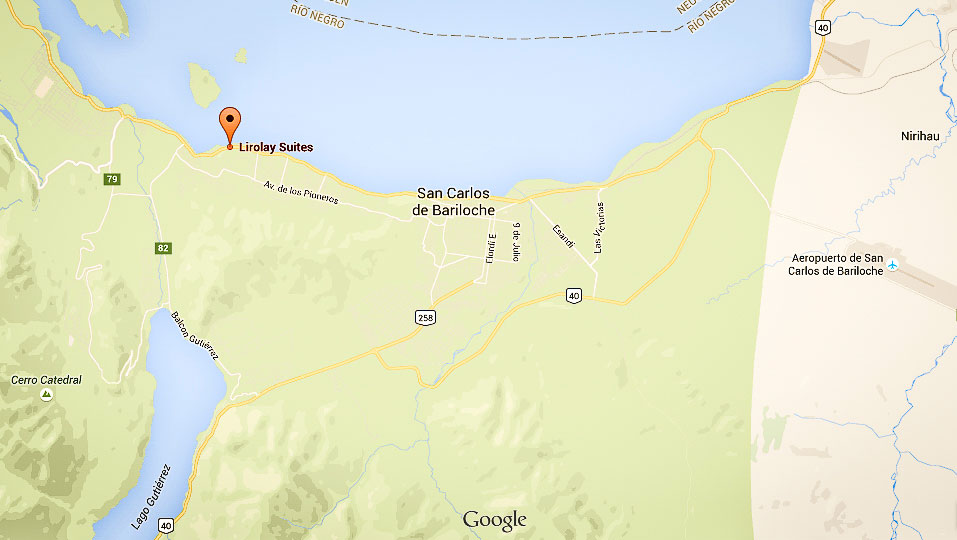 How to get to San Carlos de Bariloche:
By plane: Bariloche has an international airport. Most of the arrivals are domestic flights that come mainly from Buenos Aires City (capital city of the country), and last approx. two hours. In winter Brazilian charter flights are added.
By bus: Bariloche has a long distance depot that receives buses coming from different cities from Argentina and from neighbouring countries.
By boat: It is important to highlight the Andean lake crossing from Puerto Pañuelo, this tour links both, the Argentinean and the Chilean Patagonia. The trip has lake and land crossings from Bariloche to Puerto Varas and the other way round.
By car: From Neuquén city, located some 400 kms northeast from Bariloche, you access through 237 National Rd., main access route to the entire region, used by most of the visitors coming from the center and the north of the country (Buenos Aires, Córdoba, Mendoza). It is also possible to enter from the north, from San Martín de los Andes city, using 234 National Rd. and then 231 National Rd., beautiful touristic itinerary known as "Camino de los Siete Lagos" ('Road of the Seven Lakes'). Alternatively, you may also get to Bariloche using 63 Provincial Rd.
How to get to Lirolay Suites – Apart Hotel Boutique:
Km. 7, Ezequiel Bustillo Ave.
GPS CoordInates: 41°07'10.5″S – 71°23'14.2″W
From the Centro Cívico and Puerto San Carlos, go along the avenue that skirts the Nahuel Huapi lake, heading west (towards the Andes). 300 mts away from the historical center of the city, you will see a not very tall obelisk (locally known as 'el monolito' = 'the monolith') on your left. Here Bustillo Ave. begins. Ride along it, enjoying seven kilometres of breathtaking views to actually reach, on your right, Lirolay on the lake.